Welcome to Natural Dispensary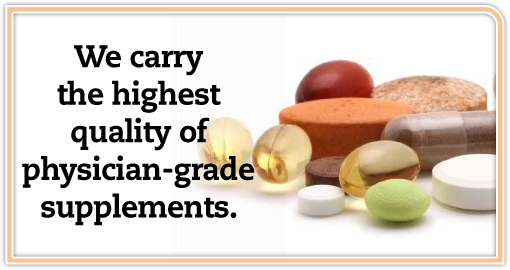 Natural Dispensary is a free patient-direct supplement service, offering over 30 brands of high-quality, physician-grade supplements. We provide medical doctors, chiropractors, naturopathic physicians, acupuncturists, dieticians, and other health professionals with a personal secure website whereby their patients can order products specifically recommended by them. We carry the entire inventory, provide practitioners with reports of their patients' transactions, and offer updates on the latest research about supplements. For patients, we have friendly customer-service representatives who are readily available to answer questions and concerns.

If you are a new practitioner or patient to Natural Dispensary, you can navigate to more information by clicking on the appropriate link to the left, or feel free to contact us by calling 877-628-3477 or emailing us at info@naturaldispensary.com.